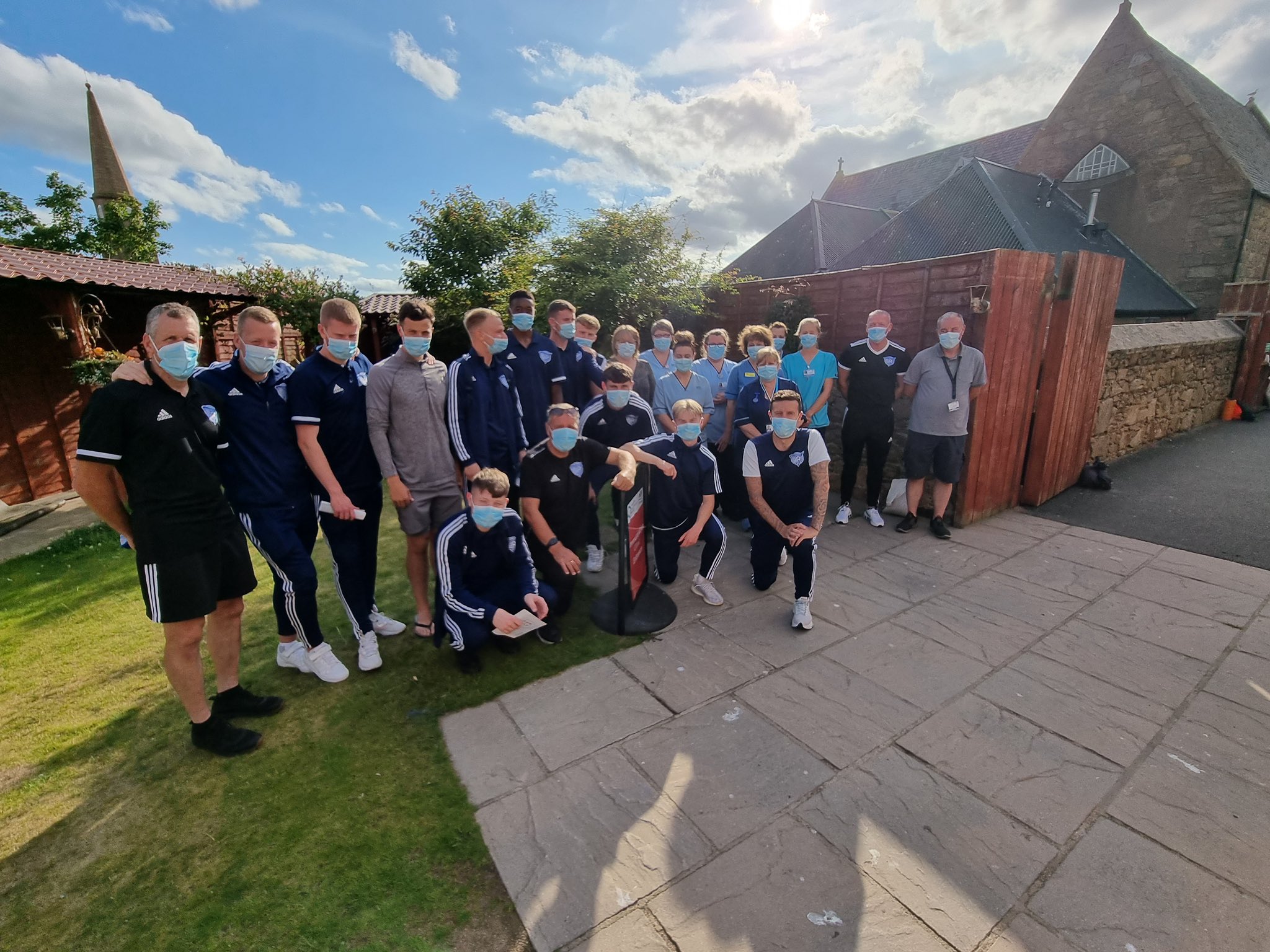 The work done by Peterhead Football Club in ensuring that their players received Covid-19 vaccination injections last week and to highlight the need for other young people to be protected from the effects of the illness has been commended by the Scottish Parliament.
The players attended a NHS Grampian facility last Saturday following the win over Cove Rangers to receive their vaccines and a motion submitted by Liam Kerr, North East Scotland, Scottish Conservative and Unionist Party MSP for North East Scotland had cross party support at Holyrood when it was submitted on Tuesday, July 20.
Details of the motion are here –
Peterhead FC's Team Effort on COVID-19 Jabs
Submitted by: Liam Kerr, North East Scotland, Scottish Conservative and Unionist Party.
Date lodged: Tuesday, July 20, 2021
Supported by: Karen Adam, Miles Briggs, Donald Cameron, Jackson Carlaw, Russell Findlay, Pam Gosal, Jamie Greene, Stephen Kerr, Douglas Lumsden, Fulton MacGregor, Ruth Maguire, Stuart McMillan, Edward Mountain, Alexander Stewart, Paul Sweeney, Annie Wells
That the Parliament commends Peterhead FC for holding a special COVID-19 vaccination session, together with NHS Grampian, for players following its match on 17 July 2021; understands that the session also aimed to encourage more young people who have not had the vaccine to come forward; notes that, according to the latest figures from Public Health Scotland, nearly a third of 18- to 28-year-olds have yet to have a jab, and welcomes the club's initiative in reminding young people about the importance of doing so to protect both themselves and their local community.